The Amazing Protein Smoothie
or
How to Make a Smoothie
That Will Give You a Boost

Through-out mom's pancreatic cancer journey, nutrition has played a complicated role.
Finding meals that were tempting, but not too rich;
healthy, but not too tasteless; and
easy to prepare, but not too boring...
Then we discovered the Protein Smoothie!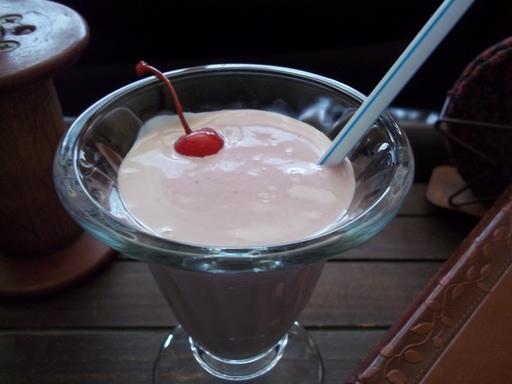 Amazing, Tasty, Versatile, Healthy, and Easy.
 Does it get any better?!  Smoothies became mom's new best friend!  And in our research we've discovered other pancreatic cancer patients who definitely agree and who have pointed us to several wonderful resources that put Smoothies on the map for cancer patients.
Sound good?  Taste buds interested?  Yes?   Yes!  Then let's learn how to make a smoothie that will give you a boost during your cancer treatment.
First of all, some will ask, just what the devil is a Protein Smoothie?
 Beyond being delicious and nutritious…it is a blended drink made with a combination of fresh fruits and/or vegetables and an added liquid such as juice, milk, yogurt or ice AND whey protein powder.  That's the simple definition.  A smoothie can be as varied as your imagination as you will see in the following smoothie recipes.   And to be honest, my dad still calls them milk-shakes, no matter how many times we tell him they're smoothies… sometimes it's just ok to smile and stick a straw in it!
But, seriously, the reason we fell in love with protein smoothies, was for the immense benefits they gave mom during her more than difficult digestive journey.  Some days the smoothies were the only thing that tasted ok, and some days they were the only thing that stayed down…  If you or a loved one is currently fighting the weight loss, lack of appetite and general malaise of pancreatic cancer then you know how very challenging it is to find food that is appealing, yet nutritious with the added calories and protein so important in helping maintain strength and wellness.  The smoothie was a wonderful addition to mom's narrowing list of acceptable (stay-downable) food items!
So, here's the scoop on how to make a protein smoothie…
First, you will need a blender of sorts.  Either a stand alone, or hand-held.   Nothing fancy here.  Just a blender for blending your ingredients.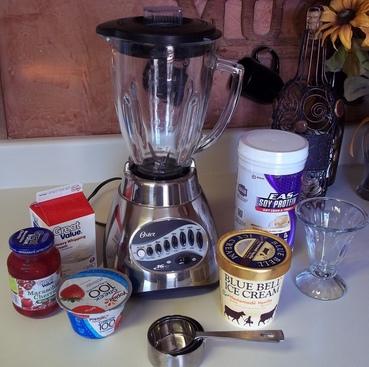 Second, you will need to purchase a source of protein powder.  This protein powder is what takes the average smoothie and gives it the boost for the cancer patient.  Research has shown that adding protein to your diet can:
- boost immunity
- help stabilize blood sugar levels
- provide the body with energy
- and help those who are underweight gain weight
Protein powder is easy to digest and easily absorbed by the body.  Adding it into your smoothie turns your tasty blended drink into a power house of benefits…A Protein Smoothie!
Our good friends, Glenn and Cheryl let us know that her nutritionist recommended the Nestle Beneprotein whey protein powder for her.  It can be purchased at most pharmacies.  It is particularly suited for the cancer patient's needs (as opposed to the hulky body builder that often uses protein powder to bulk up!)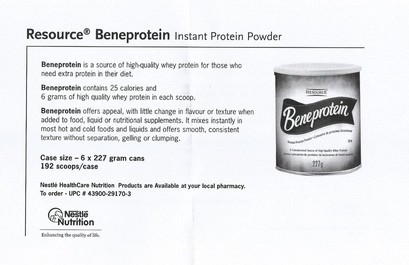 And this is where it gets fun!  You can put just about any fruit with any liquid and add a scoop of whey protein powder.  The key is to experiment until you find a taste you like.  That's the kind of homework I like!
To make it simple, the Trillium Health Center Oncology Department has put together a wonderful little booklet entitled  "High Calorie, High Protein Smoothie Ideas."  You can find it here at their link. 
In the booklet they share some great recipes.  They also give some suggestions on a variety of liquids and "foods" that you might use in your protein smoothie.  For example:
Liquids: Milk, Fruit Juices, Ensure, Boost, Soy Milk, Almond Milk, Water
High Calorie/High Protein Foods:  Ice Cream, Whipping Cream, Honey, Syrup, Yogurt, Cottage Cheese, Tofu, Nuts, Oats, Flaxseed, Peanut Butter
And, of course, you will need fruit… it can be fresh or frozen or canned.  Peaches, Bananas, Strawberries, Mangos, Blueberries, Yum…
This is just a small sampling of their lists.  You get the idea…  And just to let you in on a little secret… Protein smoothies aren't just for the cancer patient.  Make enough for two and enjoy a sweet treat together…
Here's my photo journal of how to make a smoothie everyone will enjoy!
Strawberry-Rasberry Yogurt Smoothie
1 Strawberry on the bottom Yogurt
1/2 cup Frozen Raspberries
1/2 cup Vanilla Ice Cream
1/2 cup Heavy Whipping Cream
1 scoop Protein Powder
(I had some Soy Protein Powder on hand... it works in a pinch!)
Put all in Blender and Blend Away...
Serve in a Pretty Glass with a Straw and a Cherry on Top!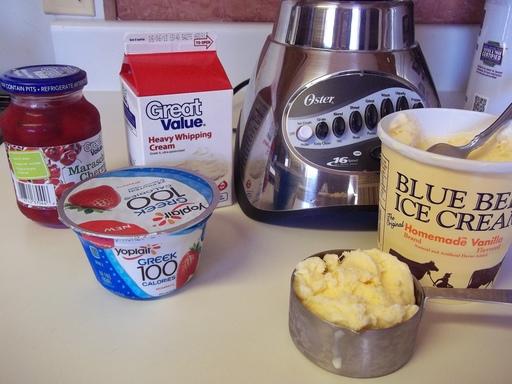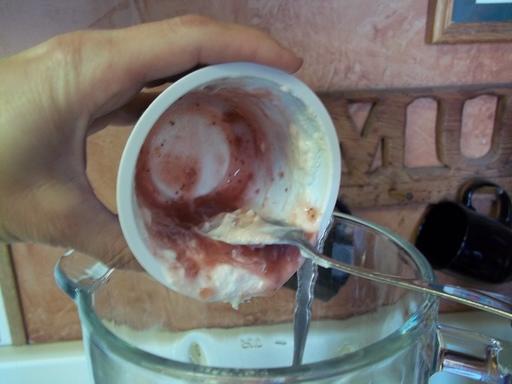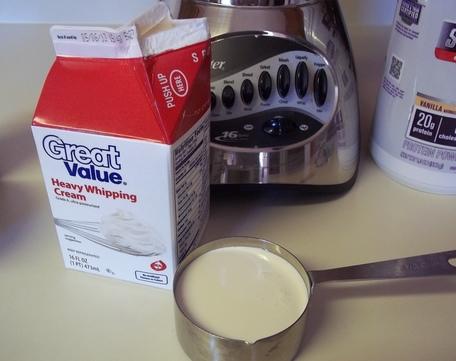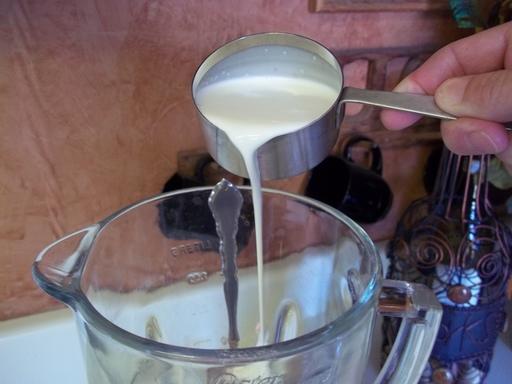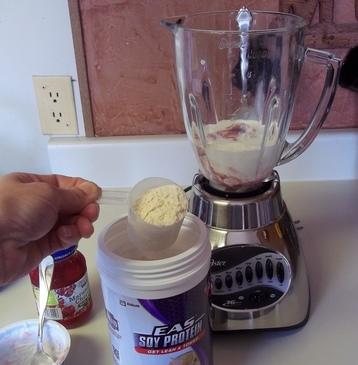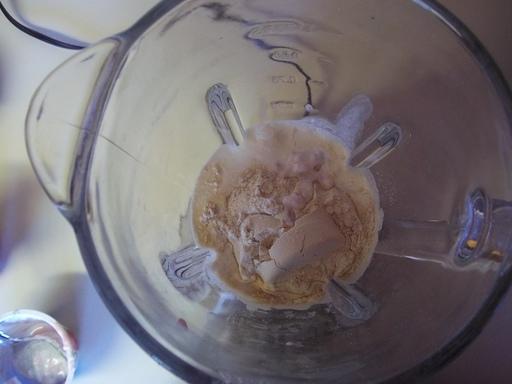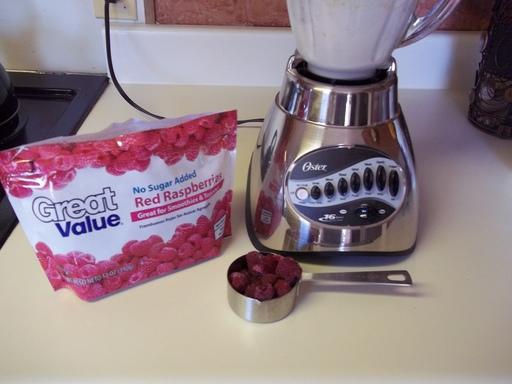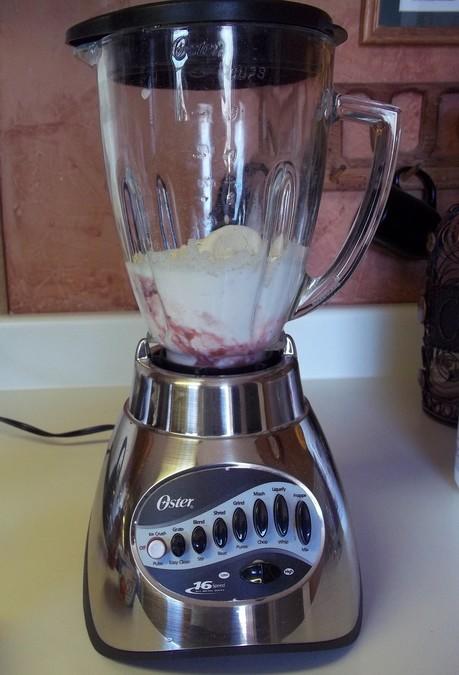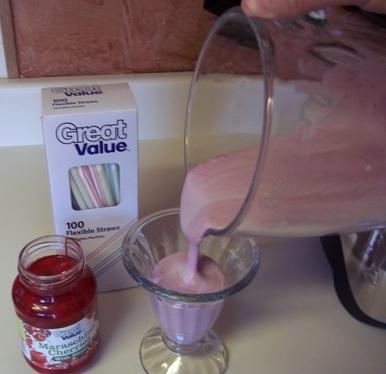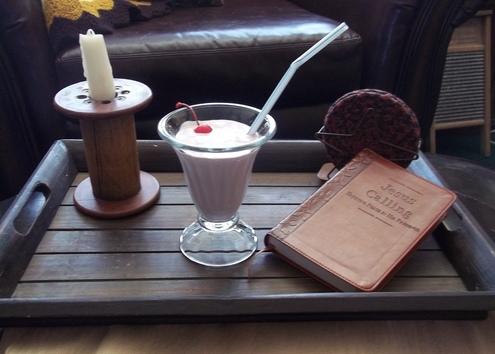 The Trillium Health Center also gives some Helpful Tips for using smoothies in the cancer patients nutritional diet…
- Blend smoothie into desired consistency by adding more or less liquid.
- If you have a sore mouth, avoid fruits containing small seeds (strawberry, raspberries…), nuts or flaxseed, and juices that are acidic (orange, pineapple…)
- If smoothie is too sweet, add lemon juice, about 1 tsp at a time till desired taste.
- If smoothie is too tart, bananas are a good way to sweeten it up
- For a creamier taste, add ice cream or yogurt in place of ice
- Drink right away.  Smoothies tend to separate after 20 minutes.  If smoothie cannot be consumed immediately, try re-blending after a few hours.
One other very helpful tip, from Glenn and Cheryl, ask your doctor and/or nutritionist about adding a Probiotic to your diet regimen.   Their nutritionist recommended Align Probiotic for Cheryl .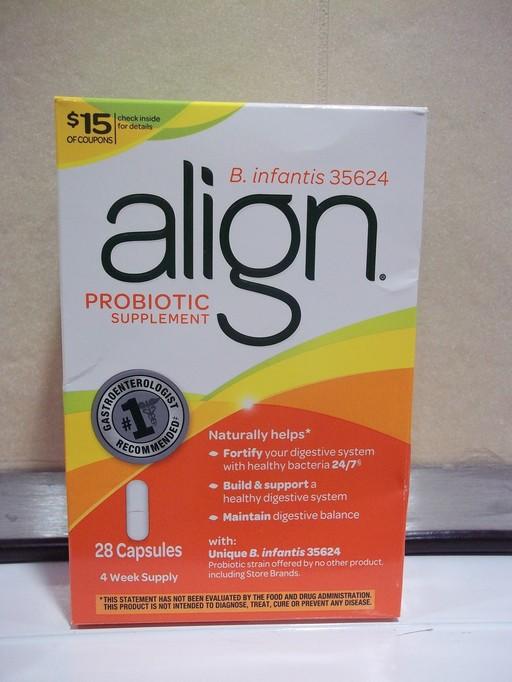 They feel it is aiding her digestive well-being along with the protein smoothies.  Since beginning the smoothie and probiotics, Cheryl has found herself maintaining weight and holding steady even while undergoing rigorous chemotherapy.   Everyone on this journey knows just how monumental that can be…
From one pancreatic patient to another, Cheryl is sharing her heart (and has touched mine) in the hopes of encouraging someone else struggling hard right now.   The protein smoothies have found a place in her cancer diet and perhaps will make a difference for the better for you…
As always, we urge you to first consult with your doctor and/or healthcare practitioner before altering and/or adding to your diet.  Our goal is always to be a mouthpiece for good, but know that we are in no position to give medical advice.  Please check first….
Then perhaps celebrate with an Amazing Protein Smoothie…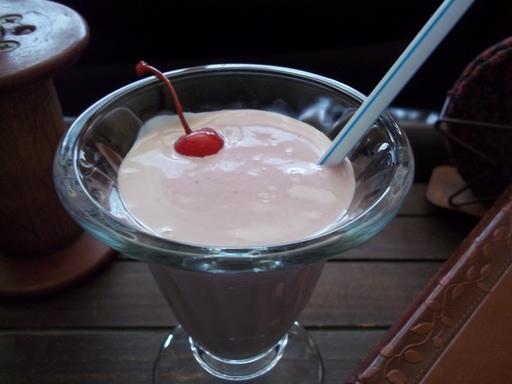 Return to The Pancreatic Cancer Diet from the Amazing Protein Smoothie


Return to the Home Page of the Pancreatic Cancer Journey.
Copyright © PancreaticCancerJourney.com
Nothing on this website should be construed
to constitute medical advice.