The National Purple Light
Vigil for Hope

The National PurpleLight Vigil for Hope is a way for those of us affected by pancreatic cancer to make a bold statement about this disease. It is a way to shine the spotlight on pancreatic cancer and also commemorate the survivors and those we have lost.

The PurpleLight Vigil is a night full of compassion, inspiration and hope.
November has been designated as Pancreatic Cancer Awareness Month. And the signature color chosen for pancreatic cancer is purple.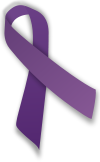 Pancreatic cancer is one of the deadliest cancers in our country. The average life expectancy after diagnosis is just 3 to 6 months. An estimated 74 percent will die within the first year. And only 6 percent of patients are still alive after 5 years. It is currently the fourth-leading cause of cancer deaths in the United States.
These statistics, the dismal survival rate, and lack of early detection have not changed much in more than 40 years. Part of the reason that so little advancement has been made in the fight against pancreatic cancer is that just 2 percent of the National Cancer Institute's federal research funding is allocated to pancreatic cancer research. That's far too little for such an aggressive disease.
I believe with all my heart that pancreatic cancer is the most underfunded, under recognized and least studied of all the major cancer types. That just has to change!
Unfortunately, the best advocates for raising money and encouraging research are the survivors of this disease. And with so few survivors, the spotlight on pancreatic cancer shines very weakly. It is up to us, the family and friends who have lost a loved one from this disease, to step up and bridge the gap. We have it in us to make a bold statement to our communities everywhere. I know it has become our personal crusade. Mom is in the fight of her life, and she is not fighting alone.
Becoming involved in such events as the PurpleLight Vigil is a way to channel our grief and anger over this senseless disease into something productive and worthwhile. Leroy and I attended the PurpleLight Vigil in Ft. Worth to honor mom this past year. You can read about our experience here. I was humbled beyond words to share Mom's name as a 1 year pancreatic survivor and raise my purple glow-stick up in her honor. Mingled with the emotion was a growing hope that Mom's fight will not be in vain…
Pancreatic Cancer Action Network is the non-profit organization behind the Purple Light Vigil for Hope. They have chosen one night during the month of November to bring together pancreatic cancer patients and their supporters. People all over the country will gather to light purple glow sticks in memory of those who have died of pancreatic cancer and to celebrate the survivors of this relentless disease. It is a wonderful opportunity to raise community awareness about this disease.
The PurpleLight Vigil is truly an inspiring, sobering event.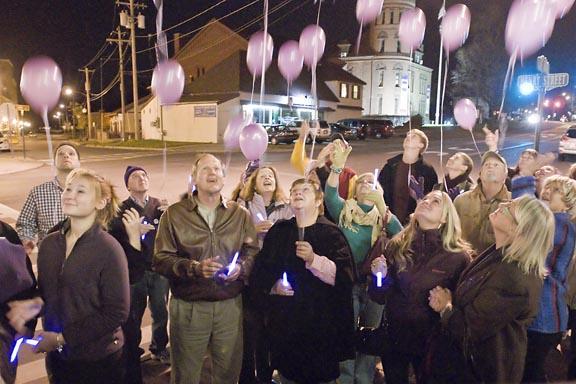 At many of the Purple Light Vigils, there will be speakers to encourage us to not give up. It may be a pancreatic cancer survivor, a dedicated family member, or even a local congressman. There will be music, balloons and snacks. But most of all, there will be solidarity.
A joining of hands and hearts to honor those touched by pancreatic cancer.
We will be there. Join us.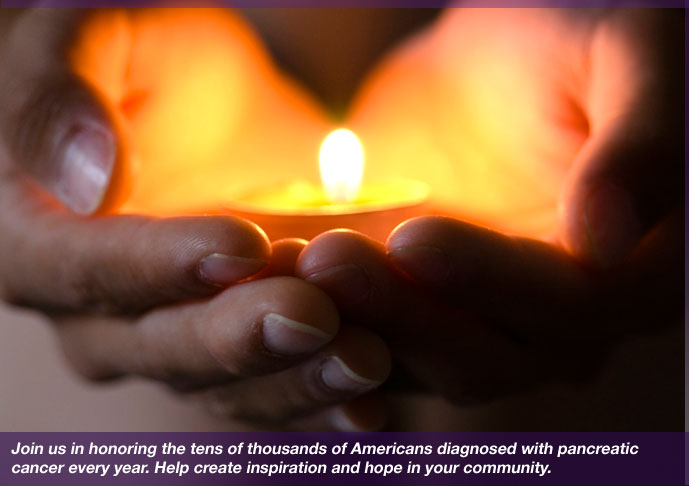 Return to Coping with Cancer from PurpleLight Vigil 
Return to Home Page for the Pancreatic Cancer Journey

Copyright © PancreaticCancerJourney.com
Nothing on this website should be construed
to constitute medical advice.